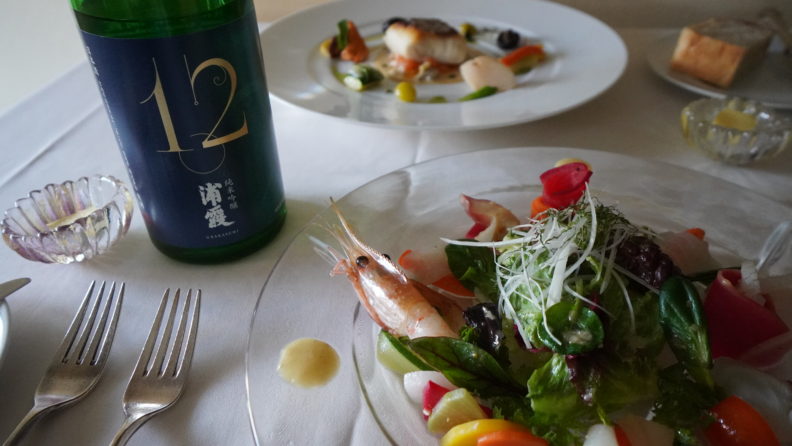 Behind each brewery and label of sake is a story that follows each ingredient from its origins and reveals the 'storytellers' – the farmers, brewers, chefs, local people – that come into contact with the sake along its journey from rice-field to 'masu' (sake cup). 
Below we explore the story of Urakasumi Sake Brewery's Junmai Ginjo 'No. 12' as part of a reimagined form of sake tourism – Sakagura Campanilismo.
Just as the story of 'Zen' begins with the Saura family, the story of 'No. 12' is inextricable from that of Urakasumi's hard-working 'toji' (master brewers) and one legendary forefather in particular – Sagoro Hirano (1900-1981). 
Many of the 'toji' who have propelled Miyagi's sake to national fame are pupils of the Nanbu Toji, one of the largest schools of brewmasters in Japan, originating in nearby Iwate Prefecture. Historically, in the summer months outside of the brewing season, the toji of each region would come together to teach each other and their successors techniques and theory, resulting in the development of different regional styles. Of all the Nanbu Toji, Sagoro Hirano was one of the most talented and highly respected.  His 'Hirano-style' of managing a brewery and cultivating 'koji' was fine-tuned during his career as master brewer at Urakasumi Brewery and ultimately influenced the standard operating procedures for the industry through the creation of 'Cooperative yeast No. 12'. 

The legendary toji of Urakasumi: Sagoro Hirano, Juichi Hirano and current toji Isao Akama and Kunio Onodera.
Sagoro Hirano became toji of Urakasumi in 1949 and it is said that with his coming the taste of Urakasumi changed almost overnight! After a long dry spell, the brewery began to earn successive awards for the high-quality ginjo sakes that Hirano produced, and soon became known as 'the ginjo brewery' across Japan. This garnered attention not only from toji around the country desperate to visit the brewery and gain direct insight from Hirano himself, but also from the national tax agency and brewer's cooperative who were very curious about the properties of Hirano's in-house yeast. Whilst Hirano preferred to focus on his sake brewing duties, he was also not opposed to sharing his knowledge if it meant wider success for Miyagi's sake industry. It is even said that some of the Miyagi toji would visit Hirano's house in person just to be provided with samples of what they called 'Hirano's yeast'. A direct correlation between the use of Hirano's yeast and the quality of sake production soon became evident and in 1966 'Hirano's Yeast' was officially registered with the national brewer's cooperative as 'Cooperative Yeast No. 12' to be shared with breweries throughout Japan for use in brewing ginjo sake. It is an incredibly rare honor to have an in-house cultivated yeast recognised amongst the national cooperative yeasts – a truly proud moment for Urakasumi and one which would change the trajectory of ginjo sake brewing across the country. 
Whilst the original No. 12 yeast is no longer in use (as the properties of live yeast naturally change over time), the incredible legacy of Sagoro Hirano lives on in the next generation of Toji at Urakasumi and their continued promulgation of the 'Hirono-style' of sake brewing. Hirano's immediate successor, his nephew Juichi Hirano, went on to develop the trail-blazing junmai ginjo 'Urakasumi Zen' and the current Toji – Isao Akama and Kunio Onodera – have continued to uphold Urakasumi's reputation as an award-winning producer of premium sake, including in the revitalisation of 'Hirano's yeast' to create new label 'Urakasumi No. 12'. 
Using a yeast developed from the original 'Cooperation Yeast No. 12' and 100% 'Kuranohana' sake rice produced in Miyagi prefecture, No.12 has a somewhat dryer quality without an overpowering aroma, distinguishing it from other ginjo varieties. The perfect balance of flavours and clean finish allows for continual drinking without overwhelming the palette or becoming bored.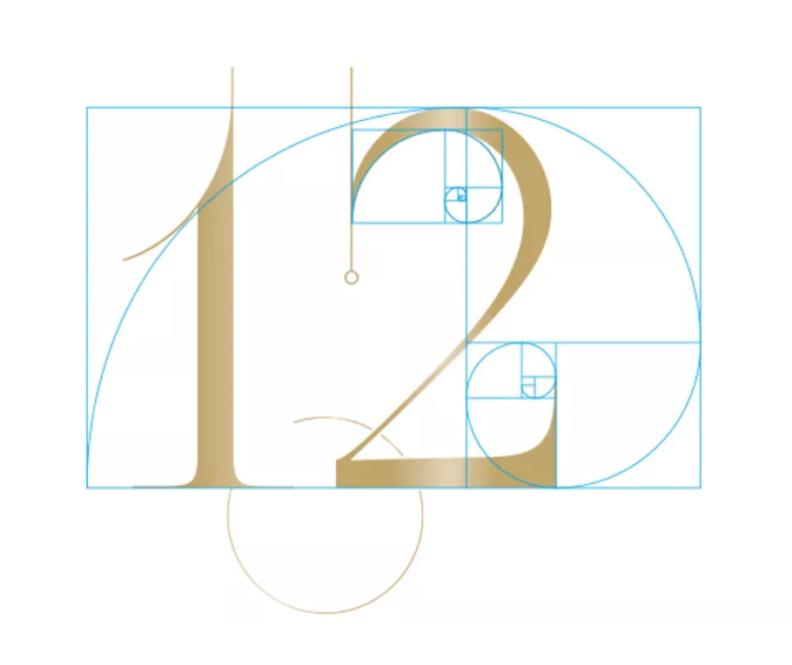 The minimalist logo of 'No. 12' is the ultimate reflection of this perfect balance, designed with proportions that fit the 'Golden Ratio'. A feature of many famous works including the Apple logo and masterpieces of Da Vinci, the Golden Ration is a mathematical ratio commonly found in nature and said to produce the most natural-looking and aesthetically pleasing compositions. 
Not only is No. 12 the perfect balance of flavours, it is an expression of Urakasumi's commitment to honoring tradition whilst also embracing innovation in order to adapt to the tastes of the current generation of sake drinkers – the 'Golden Ratio' of tradition and innovation.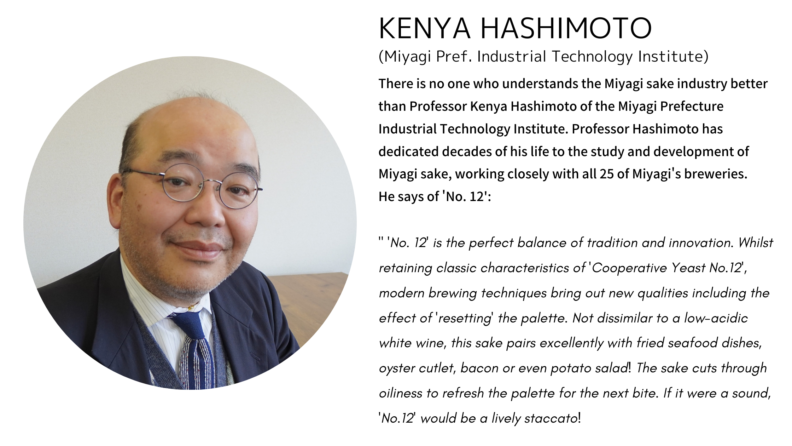 Thanks to it's very clean finish and 'resetting' qualities, No. 12 is said to pair well not only with fresh seafood but also heavier dishes, like cooked white fish, cheese, cured meats and fried cutlet – not unlike a low-acidic white wine. The culmination of all of these flavours can be discovered at local Shiogama favourite, French restaurant 'Chez Nous'. Just a stone's throw from the Urakasumi brewery in downtown Shiogama City, Chez Nous stocks several varieties of Urakasumi sake that you can enjoy pairing with a course menu of exquisite dishes made using local produce from the Shiogama/Miyagi area.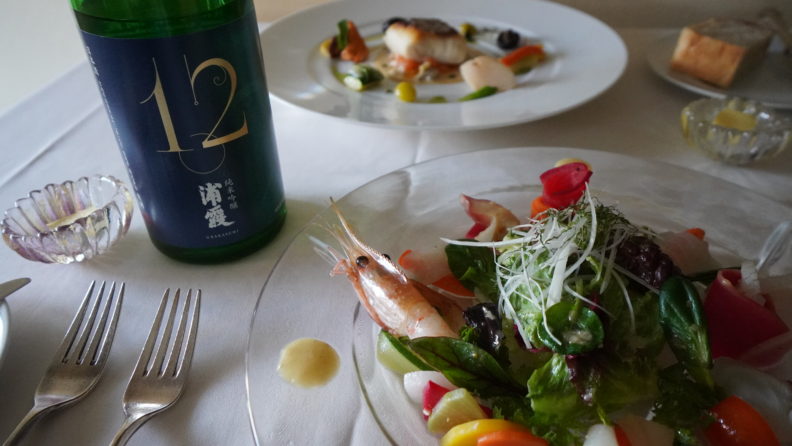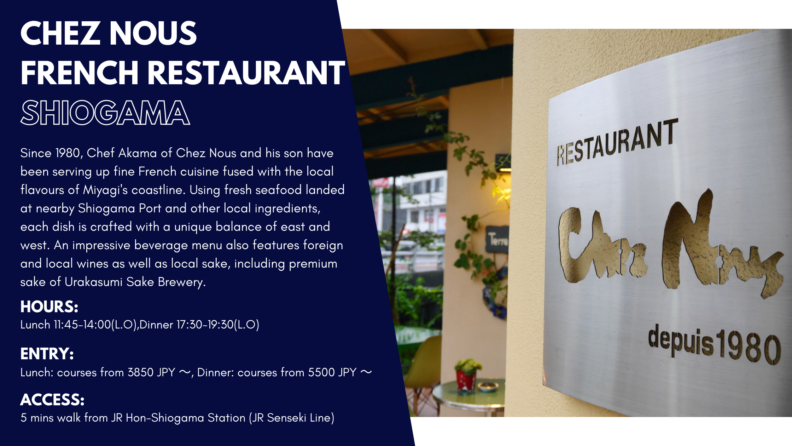 For your next glass…
---

There are plenty of great accommodation facilities in the Shiogama / Matsushima area offering visitors the chance to sample the delicious local cuisine while soaking up stunning views over Matsushima Bay (whilst sipping on some Urakasumi sake, of course!). Here are some of our recommendations: 
| | |
| --- | --- |
| MATSUSHIMA | |
A beautiful hotel featuring panoramic views over Matsushima Bay from a  Japanese/Western fusion rooms and natural hotspring baths. 
Meals are buffet style with an indulgent selection of dishes made with locally sourced ingredients. 
Access: less than 10 mins drive from JR Matsushima-Kaigan Station on the JR Senseki Line. 
---
| | |
| --- | --- |
| SENDAI | |
Located in the heart of downtown Sendai City, The Westin Sendai offers both incredible convenience, impeccable hospitality and understated luxury. Panoramic views over Sendai City, the surrounded mountains and Pacific Coast can be viewed from the building's upper floors. Guests can choose from the comforts of 4-star grade rooms or club-level rooms and suites. 
Access:  5 mins drive from JR Sendai Station.
---

Can't get enough local sake? Be sure to drop by one of the below locations to stock-up on your favourite drops so you can continue the journey at home! Ask the friendly store owners for their recommendations, including some limited edition brands that can only be purchased in the Shiogama / Matsushima area!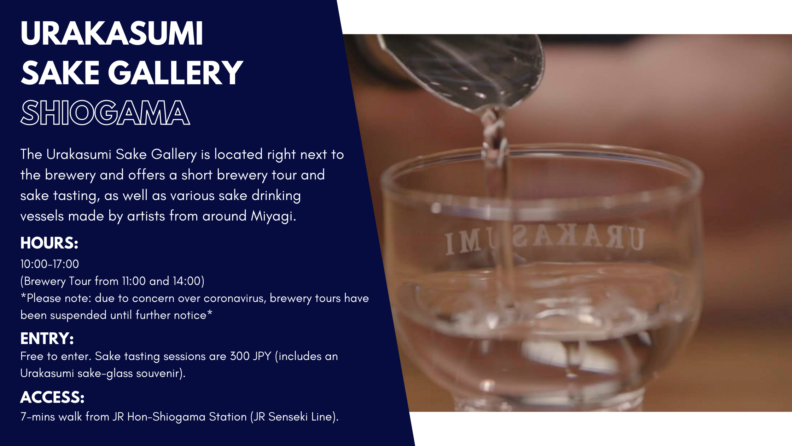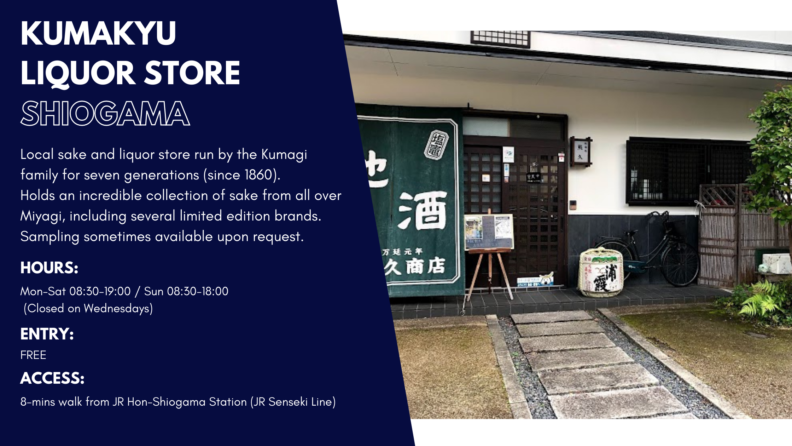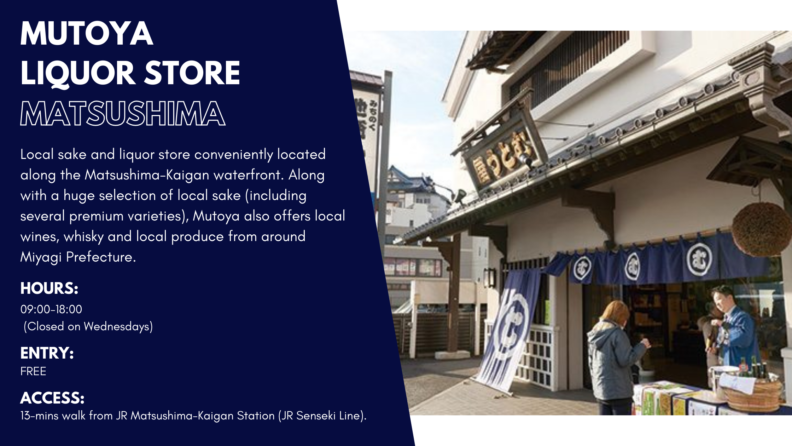 ---

CLICK HERE FOR COMPANY DETAILS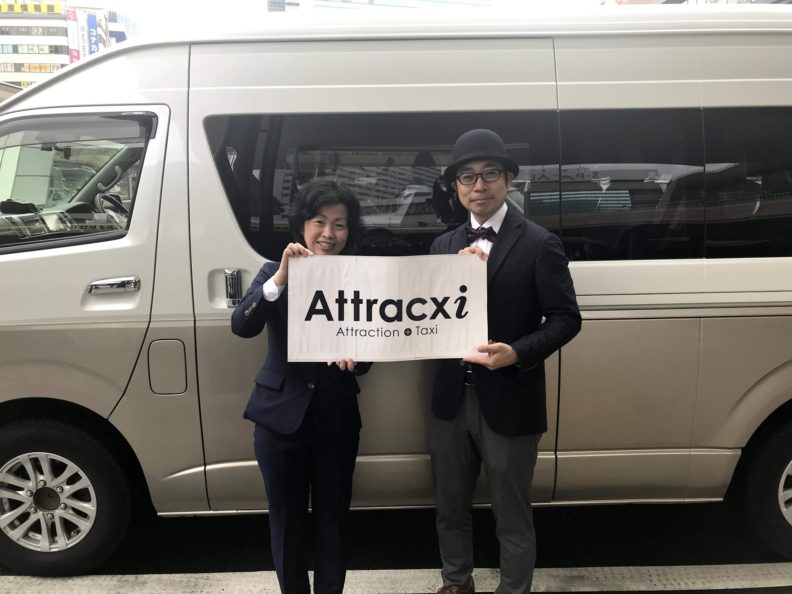 Private driver-guide services also available!
---